See the final presentation spreads at the bottom of the page. 
In this six week studio project, the goal was to interrogate the landscape to understand the relationships between the form of the land, the people and processes that alter it and the resulting shifting and shuffling of the landscape through time.
My project explored two sites in the Auburn, Alabama region, which I call 'Infrastructure' and 'Infrastructure plus'. The first site, Infrastructure, is a roadside drainage ditch collecting water from the Auburn University Agriculture Heritage Park. The second site, Infrastructure Plus is a stream restoration project collecting water from the North Eastern portion of Campus, including Jordan-Hare Stadium. Below is the collection of drone-captured point clouds, meshes and imagery which was manipulated and analyzed using Rhino and Grasshopper.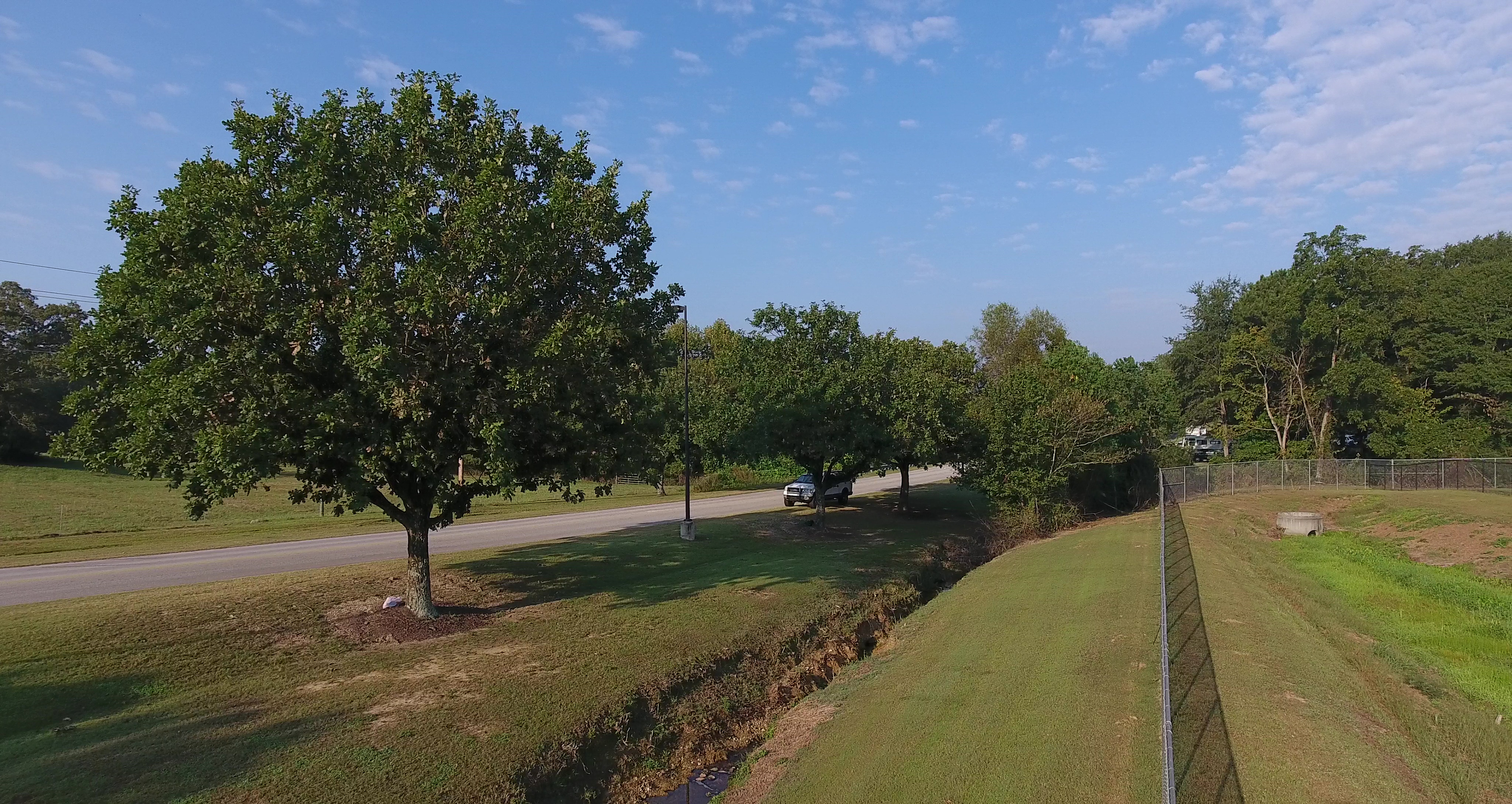 Following is a series of process drawings of GIS analysis using the Land Cover Database and hydrology information for the selected sites and the surrounding region.
These are images of the scripts I wrote in Grasshopper for my analysis including the plug-ins @it, Mosquito, and Volvox.
Following is the final presentation spreads I presented at midterms for this project.